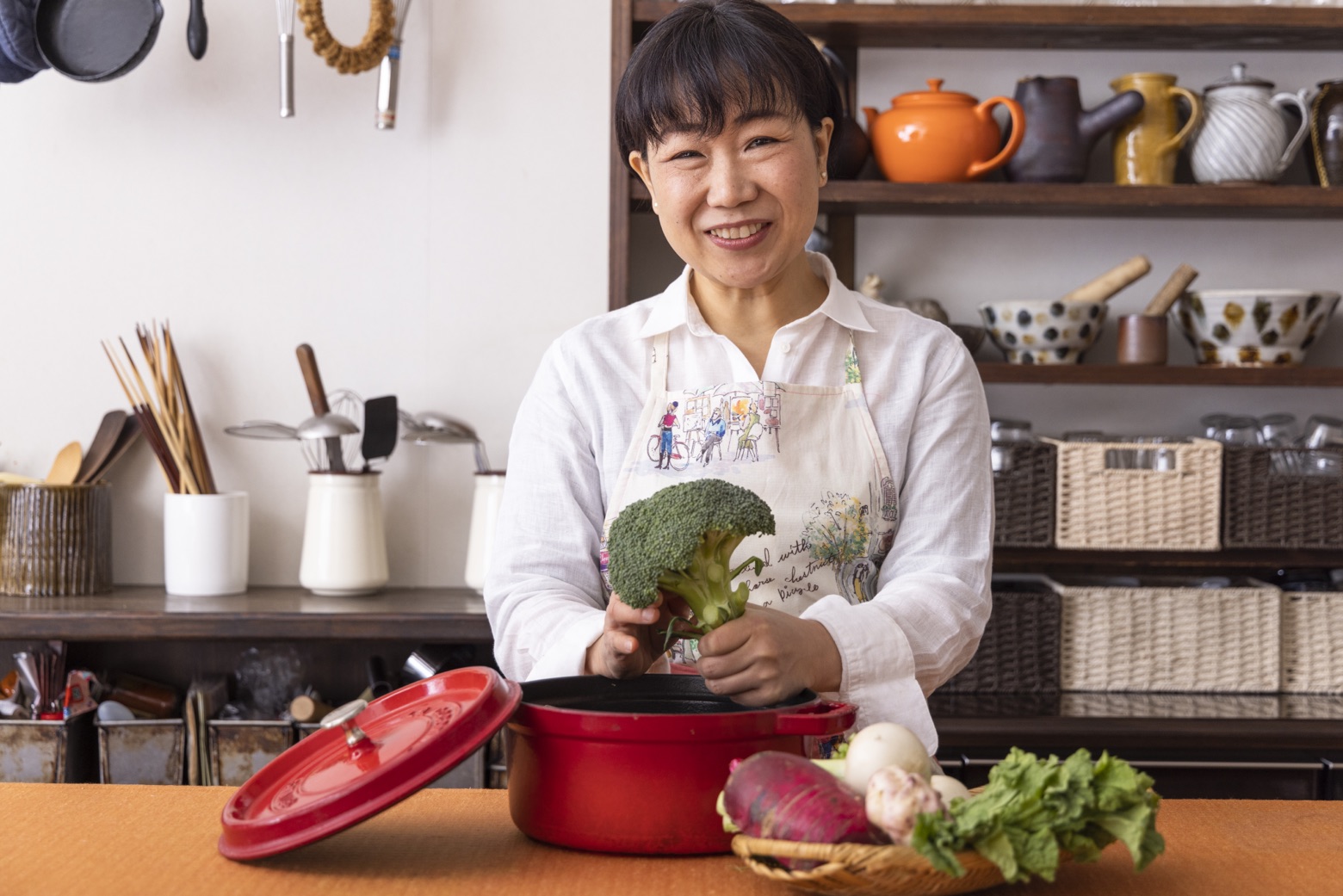 A culinary expert in simmered, layered vegetables. (Nutritionist / Cook / Yakuzen Yosei)
She grew up eating the stews of her mother who had been trained by Mr. Hokei Ogawa, the founder of this culinary tradition. After working in a Japanese restaurant, a French restaurant and an organic café, she went to France to train as a pastry chef. Back in Japan, as head of the dietetic section of a hospital that integrates Western and Eastern medicine, she begins to work on hospital meals and nutritional guidance. Through the experience of "food" in various situations, you will be able to experience the splendor of the vegetables and the depth of the simmering. In 2007, she began her activities as a simmered cooking researcher, believing that "layered simmering as a technique to protect loved ones" would be the very essence of everyday life.
Using original ideas and unique image power, nutrition, macrobiotics and knowledge of medicinal foods, we energetically develop recipes and menus with the Toneri Mina style simmered as "harmony". In addition, we offer original vegetable dishes called Mina Cooking Classes and Restaurants in various parts of Japan and abroad (Bali, Australia, France, South Korea). In Azumino, she has taken over her mother's "Nonoan" layered simmer restaurant in earnest and is also focused on providing creative vegetable dishes. At the Talking Nature Lab, we'll be working on "Kitchen Revolution" to examine the foods and the global environment of simmered layered cooking.
Book
Waste-Free Vegetable Cooking Method "Recipe 100" (Shogakukan)
Become more fond of vegetables and improve yourself! "First simmering in layers" (Tsubanasha)
Plats en couches pour savourer les légumes racines (Tsubanasha)
https://talkingnaturelab.com/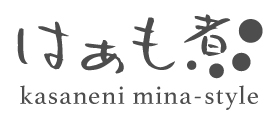 KASANENI and Toneri Mina
The universe and nature intertwine harmoniously and become essential ingredients and nutrients for us, nourishing our lives.
Because we do not understand the power of nature's providence, we are surrounded by instant food items and chemical seasonings that we easily incorporate into our daily life, causing a series of problems.
Layered simmering is a method that is not time consuming, difficult, or expensive, it is human wisdom. It is also an essential basic cooking method for eating delicious and healthy foods and for understanding nature's providence on a daily basis.
More
Overseas Layered Simmering Activities
February / October 2015
- Simmering demonstration and cooking classes organized for 2 days each at Kayun restaurant in Bali, Indonesia.

February 2016
- Opening of a five-day simmered cooking class in Sydney, Australia.

September 2017
- Two-day simmered cooking class held at a gallery in Paris, France.
- Two-day simmered cooking class held at the Saint-Jean-de-Luz gallery.

February 2018
- 7 Day Simmered Cooking Class in Sydney, Australia.

October 2018
- One-Day Simmered Cooking Class at Kushimakuro Korea School in Seoul.